RCN Congress 2018!
This blog post will focus on my journey during congress as the student member of council and chair of the RCN students committee…Hopefully, this will give you readers an insight to Congress from my perspective…
I arrived in the wonderful city of Belfast the night before Congress opened, I was first met with disappointment as my room, unlike many of my committee colleagues didn't have a bath tube! High maintenance may cross your mind? Well perhaps?! Ha! Nahhh. I was staying in the 'most bombed hotel in Europe' The Europa and frankly, I was very excited to settle into my room and wanted to get some much-needed rest after all I had only just finished night shift duty that very same morning!
Don't believe me? I refer you to the photo evidence…
Exhibit A: An executive bath…
Exhibit B: A shower within a bath…
Exhibit C: …ME…
We did all, however, get this cute little rubber duck in bathrooms (regardless of bath discrimination) You will note my tiny hotel duck is on a self… #JustSayin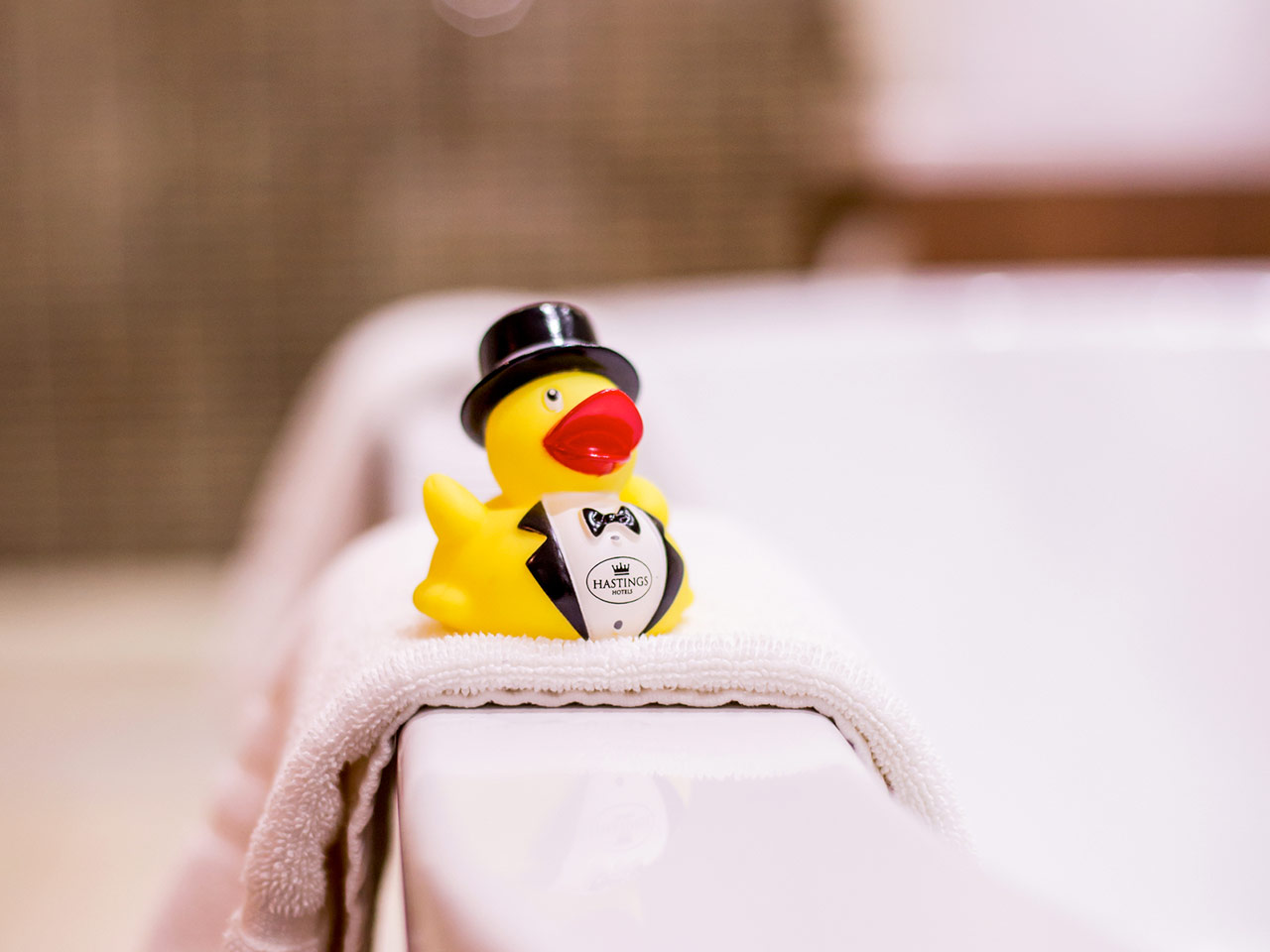 A bath would have been lovely, but a cheeky shower certainly did the trick, after all, I probably only spent less than 10% of my time in my hotel room in the week to come! Anyway…moving swiftly on…
Day 1: The opening ceremony
Keen to get started a few of us from the student's committee who had already arrived enjoyed some breakfast together and then headed down to the waterfront to check out where our main home would be for the next 5 days. We also wanted to start setting up our student stand, making sure it was on point for when the students arrived that day! We are certainly a great team as in no time at all we had set up and although not officially open until Sunday morning we were welcoming students from across the whole UK!
I also had the absolute delight of meeting our new RCN ambassador (Game of Thrones star) Emilia Clarke's mother JennyClarke. What an absolutely delightful lady, so keen to hear what was import to student nurses! We had a little chat and of course, grabbed a cheeky picture for nurses day!
I left my team manning the student's desk while I then attended a pre-congress council meeting, this basically gives council members a chance to discuss the plans for the week with Chair of Congress Stuart Mackenzie. After a quick bite to eat everyone headed to the opening ceremony that celebrated the best of nursing and having this year's Congress in the city of Belfast.
Nursing staff from across the whole UK gathered and  Congress was officially opened by Lord Lieutenant of Belfast, Fionnuala Jay-O'Boyle CBE, who offered a warm welcome to Northern Ireland.
"Your profession, that delivers compassion without prescription, is very noble, very special", she said.
"Nurses of the RCN, please know that you're unique, you're very valued in this city and you're very, very welcome here."
We then saw Cecilia Akrisie Anim our current RCN President deliver her final speech to Congress after four years in the role. She urged Congress to unite against the challenges facing the nursing profession and to "try, try and try again" to ensure the voice of nursing is heard. I will miss Cis, as I think she is a fantastic voice for us and always shows such drive, passion and enthusiasm (I will also miss her amazing outfits!)
Congress then watched a video #ThisNurse which had been made especially for Nurses day (which was that very same day of Congress opening) the work of our diverse profession. Click here to watch it:
Delegates then had the honour of witnessed so many amazing members receiving awards for their exceptional contributions to nursing and the RCN. Chief Executive Janet Davies presented the Representative of the Year Awards, which go to safety reps, stewards, learning reps and student information officers who have made a real difference in their workplace or university. I would like to mention our student information officer of the year Daniel Gooding from the RCN London region, who has shown incredible commitment to students and the RCN. His peers say he always takes the initiative and uses students' feedback to consider ways of encouraging members to be more engaged, and is a champion for equality and inclusion. Thank you, Dan, for all you do! Also, many congratulations to all of you that were nominated and shortlisted, to me you are all winners and are an asset to the RCN and students.
One of my favourite parts of the opening ceremony was watching the Irish dancers on the main stage to make it extra special they themselves were all nurses!
After the ceremony finished the student's committee and I headed over to City Council, which was a truly stunning inside and out, there was a lot of networking, singing and speeches.
I then attended the RCN award dinner where we sat down to a lovely 3-course meal with all the Award winners from the open ceremony! This gave me a great chance to catch up with Dann Gooding our SIO of the Year Award winner! and his lovely fiancée Lucy Mason, we had a good old giggle and a laugh! then myself and few others headed out to check out the Belfast city nightlife, and let me tell you…we were not disappointed!
Watch this space for day 2…